Company Background
Snap-on Business Solutions (SBS) is a business unit of Snap-on Incorporated, a $4.25 billion, S&P 500 Company, publicly-traded on the NYSE (SNA). Snap-on, one of the world's most recognized brands, sets high standards for quality and service in automotive fixed operations.
Snap-on was founded in Milwaukee, Wisconsin in 1920 and moved to Kenosha, Wisconsin in 1930. With 12,800 associates worldwide and serving customers in over 130 countries, Snap-on is truly a global company.
Snap-on Business Solutions, headquartered out of Richfield, Ohio has 16 offices and employs over 800 associates worldwide.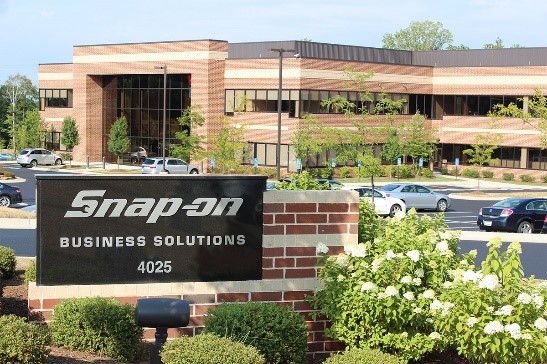 We lead the world as an innovator, manufacturer, marketer, and distributor of software, tools, diagnostic equipment, and service solutions for professionals in the automotive, commercial, and industrial sectors.
Snap-on Business Solutions provides a wide range of solutions for the aftersales market, including electronic parts catalogs, authoring and publishing tools, advanced diagnostic tools, equipment programs, and e-commerce solutions. We help dealers achieve key goals such as fixing vehicles during the first repair session; selling more equipment, parts, and accessories; and improving customer satisfaction.